QUOTES
"Doug has every possible base covered in the studio. You want someone who can step in on any instrument should the need arise? You want someone to chart some horns? You want someone who can produce and engineer circles around the competition? You want someone to work his ass off and be reliable, dependable, patient and organized? You want someone who is a great hang? Doug Derryberry is your man."
—Chris Keup, Winner, ASCAP Sammy Cahn Lyricist Award 2000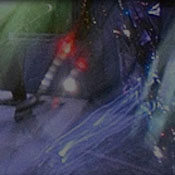 Music has been a constant thread through Doug's life. Born to a thoroughly musical family, Doug began Piano lessons began at 5 and flute lessons began at 11. But things took a different shape when Doug started learning guitar at 13. Classical guitar and piano lessons continued through high school. At 15 he commandeered his father's dusty old open reel tape deck and began to learn about overdubbing and songwriting and all the rest. Scary but exciting thoughts of a life in music began popping into his head.
After a wonderful childhood rich in musical experiences Doug wound up at Georgetown University studying international affairs. But within the first week of being at Georgetown Doug landed his first pro gig playing and singing in the piano bar at Mr. Smith's in Georgetown 2-3 nights a week. He held this position for most of freshman year which enabled him to buy his first electric guitars, amps and PA gear. Also within that first week, Doug met and befriended John Alagia. They soon formed a band and ultimately pursued all sorts of musical projects as a team from that point on. In addition to producing and releasing 3 CDs of their own band, Derryberry & Alagia, they worked in the studio with tons of other bands like Vertical Horizon, Everything, Edwin McCain, Dave Matthews Band, Ben Folds Five, moe., Agents of Good Roots, Shannon Worrell, Gibb Droll Band, Jackopierce, Earth to Andy, Keller Williams and many, many more.
In early '98 Doug's pals in Vertical Horizon introduced him to Bruce Hornsby. Doug got an audition and was hired and has been thrilled to be making music on stages and in the studio with Bruce and the band ever since.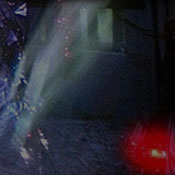 Currently, Doug lives in New York City where he regularly produces, engineers, mixes, and/or plays on albums, plays live gigs, and creates original music for films and tv commercials. Doug is a member of the National Academy of Recording Arts & Sciences, the American Society of Composers, Authors and Publishers, and the American Federation of Musicians.
See what people are saying about Doug.